Prepare For Your Successful Exit: Start With An End In Mind – Part 4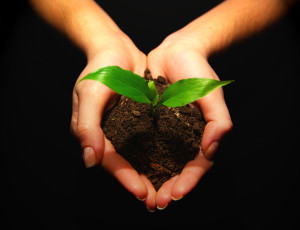 When should you start your exit planning? The time to be thinking about the sale of your company is when you start it. Everything you do from Day 1 should be focused on driving enterprise value upon sale.
Startup entrepreneurs typically fail to consider when and how they will prepare for an eventual exit. Thinking with the end in mind, companies manage their businesses better and that helps prepare them to sell.
How do I prepare my business for my eventual exit?
Measure Success
The core strategy to improve your business and achieve your periodic and long-term financial metrics is to use key performance indicators (KPIs).
KPIs are the metrics that judge your business's performance based on the success you would like to achieve. They serve as your scorecard.
By incorporating key financial ratios and metrics into your regular internal financial reporting and understanding how these measurements impact value, it will allow you to be more proactive and strategic in your decision-making.
Many buyers appreciate this type of reporting as it suggests not only that you are managing your business strategically and with an eye toward key operating metrics, but it also help them understand your business better, which can reduce perceived risk.
Most small to mid-sized businesses are lacking in financial and operating information that is readily available to help managers make decisions. By having this information ready and in a format where buyers can quickly understand trends and indicators, you will likely increase the perceived value of your company and will be in a better and more informed position to make important decisions along the way.
Key Performance Indicators (KPIs)
Financial
Sales / revenues
Amount and percentage of cost of goods sold
Amount and percentage of marketing costs
Amount of inventory levels
Amount of accounts receivable
Amount and percentage of net income
Number of key financial / operating ratios (examples – current ratio, quick ratio, debt ratio, asset turnover ratio, sales/working capital ratio, etc.)
Most important for a startup – Amount of cash / cash flow
Customer
Number of customer leads
Customer conversion rates
Number of new customers
Number of subscribers
Percentage of customer satisfaction
Product
Number of products manufactured
Number and percentage of product defects
Employee
Percentage of employee turnover
Number of new employee hires
Amount of payroll
Other
Number of PR mentions
Number of website visitors
Other metrics that are specific to your business and industry
Metrics for a technology startup might include:
Intellectual property – patents
Technology
Quality and depth of your development team
#ExitPlanning #Startup