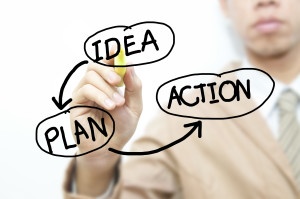 #ExitPlanning
When preparing for the sale of their business, owners will ultimately need to assemble information, usually referred to as a data room that fully supports the story of historical and projected performance of their company.
The data room typically brings together comprehensive information covering financial results, key business drivers, legal affairs, organizational structure, contracts, information systems, insurance coverage, environmental matters, and human resources issues such as employment agreements and benefit and pension plans.
The extent of information and level of detail in the data room should be balances, providing enough information to enable buyers to determine a fair value but also limiting the amount of sensitive or competitive information disclosed to anyone other than the ultimate purchaser. Often, striking the right balance requires discussions between sellers and their advisors.
A comprehensive, well-thought-out data room demonstrates to buyers that a company has the tools, resources, systems, and abilities to analyze the business and tract the information needed to grow and safeguard profits. Conversely, a poorly assembled data room with significant information gaps signals potential buyers that there may be operational or other data weaknesses that could dampen their views on value.
Today, data rooms are, increasingly, online information hubs, rather than actual rooms in attorneys' offices, that present the key information a buyer needs in order to begin judging value and underlying interest. Generally, online data rooms speed the process, lower costs, and better manage information flow by, among other things, differentiating access restrictions by buyer categories to block strategic ones from sensitive competitive information while opening the same information to financial buyers.
Follow me on Twitter @RenitaWolf
3.4.2