Planning Process Blueprint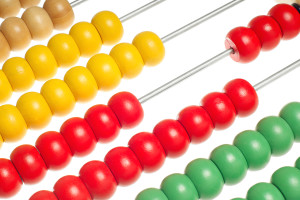 An effective planning process begins with a blueprint that includes thoughtful choices around resource allocation, the planning horizon, management accountability and participation, transparency, internal communication tools, and the level of detail to include.
Resource Allocation
Align resources with strategy and coordinate across the organization. This is the time to evaluate internal projects to determine the best opportunities with the best return on investment for the organization.
The Planning Horizon
Select the planning horizon that fits your business. Align the planning horizon with lead times associated with your business processes such as manufacturing, sales and payment cycles. The planning horizon depends on the operating model and must be tailored for the operating decisions you need to make. You should plan out only as far as you can see or as far as your decisions require. The typical planning horizon is a 12- or 24-month plan or rolling forecast.
Management Accountability and Participation
Establish roles and responsibilities for individuals included in the business planning process and incorporate management accountability and participation into the process. Determine how best to measure progress and to align financial targets and rewards. Establish incentives that drive the correct behaviors by clearly articulating accountabilities that link the plan to the individual's performance. The goal is to encourage behaviors needed to execute the strategy. This leads to less sandbagging and gaming.
Transparency
Be intentional about adding transparency to the planning process. Transparency enables you to achieve greater trust, coordination and cooperation across the different functions within the organization. It can also help reduce the tendency for managers to sandbag.
Internal Communication Tools
Select communication tools and channels that include all stakeholders in the process. The communication approach should define the purpose of the budget and forecast process. An approach focused on cascading and enabling strategy with incentives that drive the right behaviors cross the business. Forward-thinking organizations are developing interactive visualization of data to communicate their strategies. Two excellent examples of interactive visualization are the 2006 TED.com video "Hans Rosling shows the best stats you've ever seen"; and Kiva.org's Intercontinental Ballistic Microfinance visualization of loan-funding and repayment flows.
Level of Detail
Produce as little or as much detail as needed to make smart business decisions. Focus on the questions that need to be answered. More detail doesn't mean better decisions. Too much detail can reach the point of diminishing return where the cost of knowing may increase and the value of knowing may decrease. Begin by focusing on the questions that need to be answered such as where are we headed and how will we get there.
Focus and only plan line items that really matter. Don't populate every number from scratch, prepopulate as much of the data as you can for 80 to 90 percent of the line items. To get a baseline, build in algorithms that will take your current trend data in each area and project that out for the year.
Follow me on Twitter @RenitaWolf